We, at PiBOX India, are honoured to assist you with the Pi setup and basic troubleshooting.
We have curated some of the most useful and value-adding components to our PIBOX India combo, to help you have a good start in your Pi learning. Please find below the components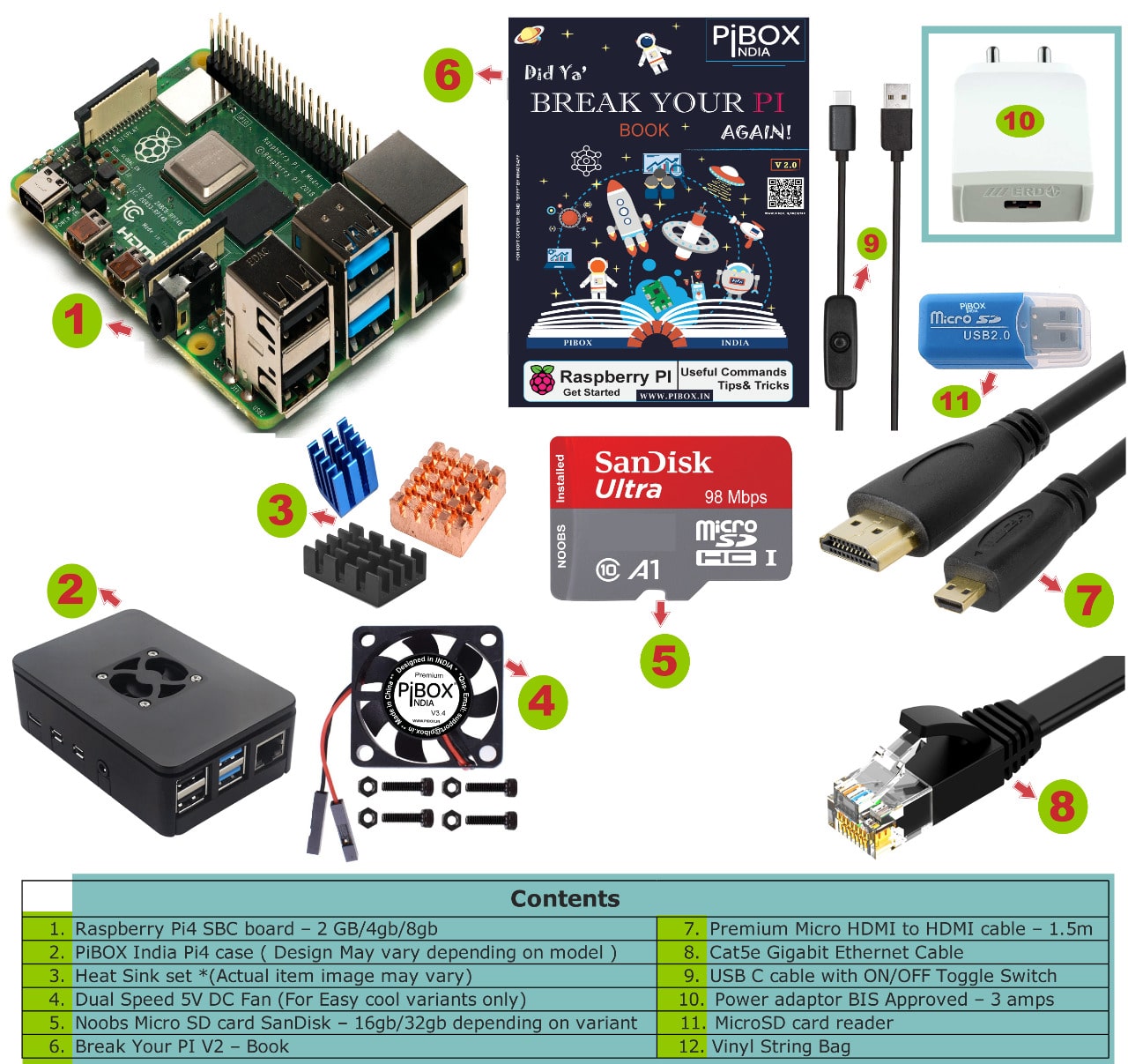 CRITICAL CHECKLIST:
Below is the critical checklist for the Raspberry PI 4 combo kit.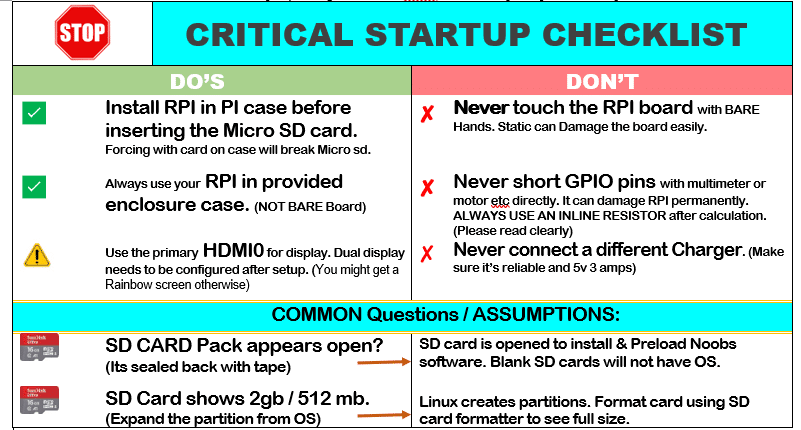 Installation: